I have come across the most amazing recipe! I found this recipe on
Pinterest
from
Bakingdom
called French Toast Cupcakes. These amazing cupcakes taste just lhttp://www.blogger.com/img/blank.gifike a slice of french toast with syrup on it when you have the maple butter cream frosting added on. One of her readers commented about adding bacon on top afterwards, this is something I want to try! You can find this amazing recipe here:
French Toast Cupcakes
Be Prepared this recipe made 2 dozen normal size and 24 mini's and I still enough batter left over for maybe 3-4 more normal ones!
Here is the normal size with the Maple Buttercream Frosting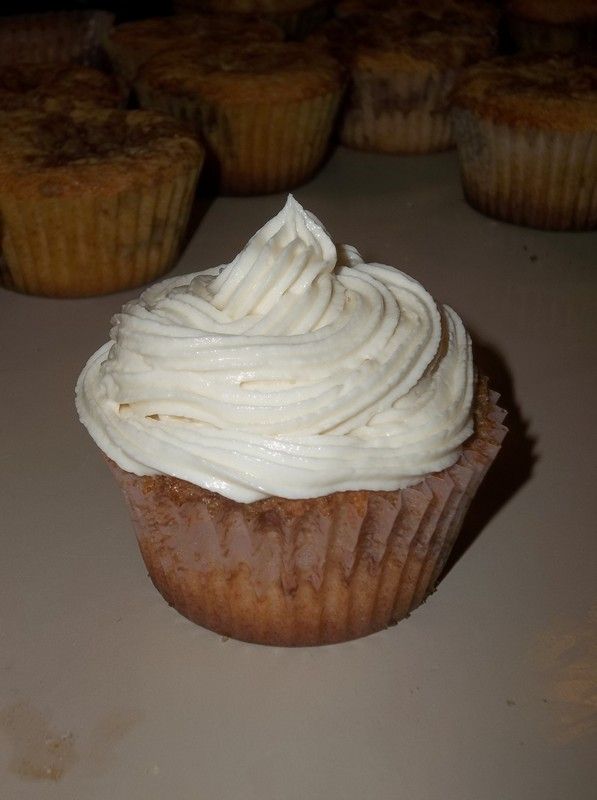 Here is the mini!
Happy Cooking!